This weekly newsletter is published by Education World®, the largest FREE resource on the Web for teachers and school administrators.

Don't miss our eight other FREE newsletters.



Education World posts new content daily--bookmark us to get every new article and resource!
December 10, 2013
Volume 11, Issue 49


This week's newsletter is brought to you by the University of St. Thomas.

Earn Your Special Education Master's Degree, License or Certificate in Autism Spectrum Disorders Online from the University of St. Thomas in Minnesota.

Gain the skills you need to help students become as independent and successful as possible.
Learn evidence-based best practices that can help you take students with Autism Spectrum Disorders from isolation to inclusion.
Enjoy anytime, anywhere ASD training from your desktop, laptop or mobile device with 100% online courses.
Ranked a Best National University by U.S. News & World Report
Accredited by the National Council for Accreditation of Teacher Education (NCATE) and the Minnesota Board of Teaching (BOT)




This week's newsletter is brought to you by Studentreasures.

FREE PUBLISHING for Your CLASSROOM
Plus, Enter to WIN in our $100-a-day GRANT GIVEAWAY!

Publish your student's writing and illustrations in a collaborative class book and Studentreasures will turn your original manuscripts into a hardbound book for FREE!

It's as easy as taking an existing writing project and transferring it to our manuscript pages. Order your FREE kit today! Plus, publish in January or February 2014 & you are entered to WIN in our $100-a-Day GRANT GIVEAWAY!




Lesson Plans
Bookmark our home page, EducationWorld.com, and come back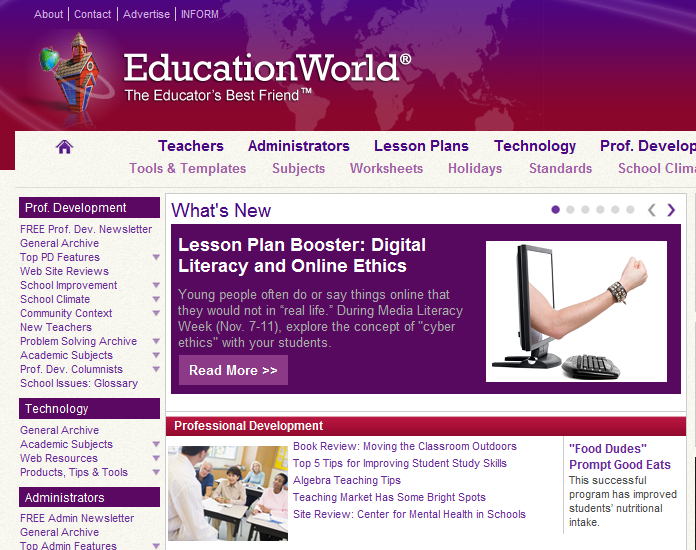 often to find new content posted daily.
---
Professional Development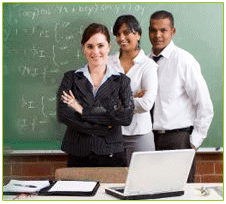 Explore the Education World Community
The new Education World Community, a FREE professional network for educators, offers teachers and administrators the opportunity to meaningfully interact with others in the field. If you haven't already, be sure to check out this powerful resource.
---
Technology
---
Administrators
---
Education Headlines
Are Ohio Students Safe at School?
Ohio law requires all school buildings — from pre-schools to high schools — to submit a school-safety plan to the attorney general and update it every three years.
Kansas Ed Board to Take Up School Handwriting Standards
Kansas State Board of Education members will decide this week whether the state's new handwriting standards will encourage schools to make sure that fifth- and sixth-graders can write legibly in cursive.
Florida Students 'Happy' at School Despite Lagging PISA Scores
Florida's students lag behind most of the developed world when it comes to math and science, but at least they're generally "happy" with the quality of their public education.
Minneapolis Schools Look at New Ways to Discipline Students
Facing federal scrutiny, Minneapolis schools are considering revisions to a discipline policy that is intended to keep order in classrooms but has imposed heavier ­ penalties on black and American Indian ­students, especially boys and special education students.
School Bans Christmas Trees, the Colors Red & Green
An elementary school in Frisco, Texas is believed to be the first in the state to violate "The Merry Christmas Law" after they banned Christmas trees and the colors red & green from an upcoming "winter" party.
How Schools Can Work With Parents
We know from decades of research that involving parents and families in the education of their children is strongly linked to positive academic outcomes - ranging from increased school readiness and higher reading and math scores to higher graduation rates.
Public-School Advocates Fear Pending Revision of Pa. Charter Rules
Its sponsors say it is an urgently needed and long-overdue package of reforms for a burgeoning system, but critics contend that Pennsylvania's hotly debated charter-school bill would speed the decline of some conventional public schools.
Seeing the Toll, Schools Revise Zero Tolerance
Faced with mounting evidence that get-tough policies in schools are leading to arrest records, low academic achievement and high dropout rates that especially affect minority students, cities and school districts around the country are rethinking their approach to minor offenses.
---
Other Items of Interest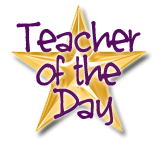 Want to be considered for Teacher of the Day?

Think about your successes and challenges in the classroom, plus a few interesting facts that make you unique. Find a clear "head shot" photo of yourself and click here to submit!
Schoolnotes.com




School-To-Home Communication



Now, New.SchoolNotes.com is the FREE platform that can help keep you, your students, and their parents "on the same page."

You can post homework, create and share flashcards, keep a calendar of upcoming events, and upload documents, images, and favorite URLs all to YOUR page! Students and parents can automatically receive notification when you update your SchoolNotes page.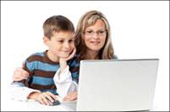 Education World®
290 Pratt St.
Meriden, CT 06450
===================================
You are subscribed to Education World Weekly Newsletter using the following email: budi21751.ifah@blogger.com. To be removed from the mailing list, click on the following URL or paste the following URL into your browser: http://mail2.educationworld.com/newsletters/mail.cgi/t/WYeOYMsWwQRB4VOAVvFee5A8iJEZbymCavqarUCY/