This weekly newsletter is published by Education World®, the largest FREE resource on the Web for teachers and school administrators.

Don't miss our eight other FREE newsletters.



Education World posts new content daily--bookmark us to get every new article and resource!
January 7, 2013
Volume 12, Issue 1


This week's newsletter is brought to you by the Western Governors University.

A teacher's time is valuable. Make the most of yours by earning an online master's degree on your schedule. At Western Governors University, you can earn a trusted degree at your own pace and within your budget. The WGU Teachers College is the first exclusively online university to receive accreditation from the National Council for the Accreditation of Teacher Education (NCATE).




Lesson Plans
Bookmark our home page, EducationWorld.com, and come back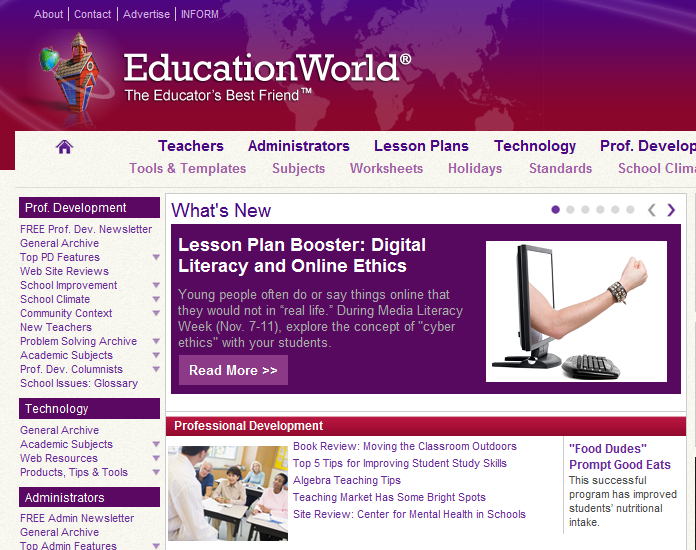 often to find new content posted daily.
---
Professional Development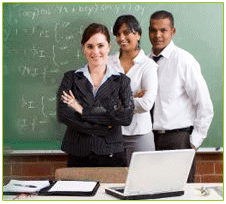 Explore the Education World Community
The new Education World Community, a FREE professional network for educators, offers teachers and administrators the opportunity to meaningfully interact with others in the field. If you haven't already, be sure to check out this powerful resource.
---
Technology
---
Administrators
---
Education Headlines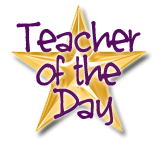 Want to be considered for Teacher of the Day?

Think about your successes and challenges in the classroom, plus a few interesting facts that make you unique. Find a clear "head shot" photo of yourself and click here to submit!
Schoolnotes.com




School-To-Home Communication



Now, New.SchoolNotes.com is the FREE platform that can help keep you, your students, and their parents "on the same page."

You can post homework, create and share flashcards, keep a calendar of upcoming events, and upload documents, images, and favorite URLs all to YOUR page! Students and parents can automatically receive notification when you update your SchoolNotes page.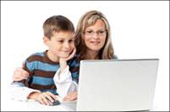 Education World®
290 Pratt St.
Meriden, CT 06450
===================================
You are subscribed to Education World Weekly Newsletter using the following email: budi21751.ifah@blogger.com. To be removed from the mailing list, click on the following URL or paste the following URL into your browser: http://mail2.educationworld.com/newsletters/mail.cgi/t/In62u4EnggOaH5kuEcqjPEV73GGaJsb3bF8FAMi4/